Product Description
WHICH TUNE IS RIGHT FOR YOU?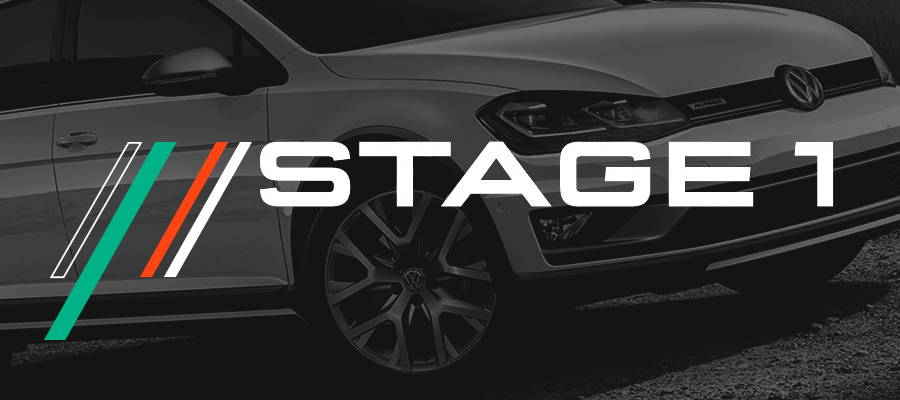 Gain 68hp on stock hardware
Unleash hidden power in 30 minutes or less
No hardware upgrades required
Supports 91 & 93 octanes
RPM limit raised to 7000 RPM
Road speed limiters removed
Easy upgrade to Stage 2 (only pay the difference)
Compatible with IE Cold Air Intake
Compatible with IE FDS Intercooler
Compatible with IE DSG Tune
All safety protocols remain for reliable engine life
Engineered for all climates and elevations
Requires IE POWERlink Flash Tool
Requires Windows 7+ powered device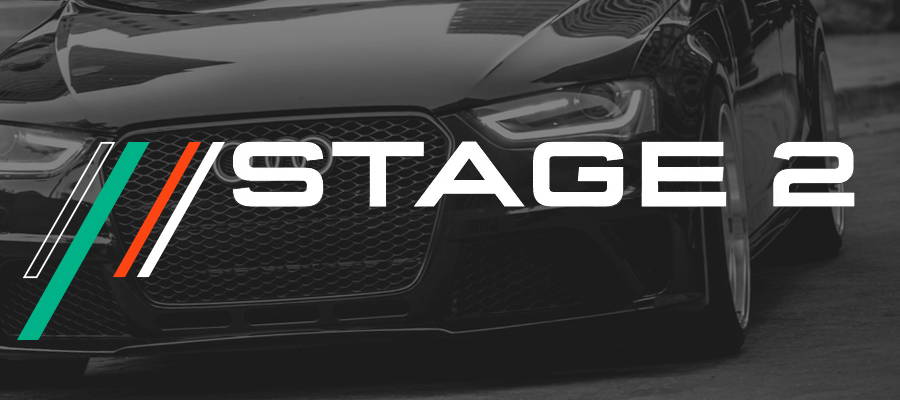 CONSUMER NOTICE: BY PURCHASING A MOTORSPORT/RACING PRODUCT ("PRODUCT"), YOU REPRESENT THAT YOU UNDERSTAND AND AGREE THAT: THE PRODUCT IS NOT DESIGNED TO MEET ANY APPLICABLE EMISSIONS STANDARDS, WHETHER IN THE USA OR OTHERWISE, THE PRODUCT IS NOT C.A.R.B. COMPLIANT, AND THAT THE PRODUCT IS NOT FOR SALE OR USE IN CALIFORNIA, USA NOR ANY OTHER JURISDICTION WHERE THE SALE OR USE IS PROHIBITED BY LAW. INTEGRATED ENGINEERING, LLC MAKES NO REPRESENTATIONS, WARRANTIES, OR CLAIMS THAT THIS PRODUCT COMPLIES WITH ANY APPLICABLE EMISSIONS LAWS AND EXPRESSLY DISCLAIMS ANY AND ALL SUCH REPRESENTATIONS, WARRANTIES, AND CLAIMS, WHETHER EXPRESS OR IMPLIED. BY PURCHASING THIS PRODUCT, YOU REPRESENT, WARRANT, AND AGREE THAT IT IS YOUR RESPONSIBILITY TO INFORM YOURSELF OF ANY LAWS OR REGULATIONS THAT MAY APPLY TO YOUR PURCHASE AND/OR USE OF THE PRODUCT.
READY TO UPGRADE STAGE 1 TO STAGE 2?
Upgrading from Stage 1 to Stage 2 is easy! With IE, you only pay the difference in tune cost with no extra fees. When you install the required matching hardware, simply follow the link on your IE POWERlink software to purchase the tune upgrade and you will be blowing away the competition in minutes!
1.8T GEN 3 UPGRADE PRICING (not yet available)
WHAT DOES AN ECU TUNE DO?
VW & Audi 1.8T Gen 3 engines are controlled by an advanced Engine Control Unit (ECU). This powerful computer is loaded with complicated maps and routines from factory to optimize vehicle efficiency over performance. Tons of available power is left on the table and the calibration is not written to take advantage of aftermarket power adders such as cold air intakes, intercoolers, donwpipes and more. IE's ECU upgrades replace these boring stock files with Motorsport ready tunes developed from extensive engineering. Our leading ECU calibrators completely reverse-engineer the factory mapping and re-write new calibrations for ultimate performance without sacrificing factory comfort and reliability. Each performance stage undergoes thousands of dyno tests, street analysis, track days, altitude testing and more -each test resulting in tweaks and revisions to the calibrations. The end result is an obsessively tuned and optimized beast that will completely transform your vehicle to deliver that addictive power you crave.
HOW DO I INSTALL THE TUNE?
IE's own in-house developed POWERlink cable and software gives you the freedom to quickly flash your car's engine control unit (ECU) or transmission control unit (TCU) with your new IE performance tune. The cable simply plugs into your vehicle's OBD-2 port, from there simply follow the on-screen directions to quickly upload the tune. Adding horsepower is as easy as clicking FLASH NOW!

The flash tool also grants instant access to upgrade tune stages, switch fuel octanes, flash back to stock, perform engine diagnostics, read/clear codes and gather high-quality operating data via logging.
Laptop or tablet with Wifi connection and USB port running Windows 7 or above operating system required. Powered by 32 or 64 bit processor with 1.0GHz or greater and 4GB of Ram.
| | | | |
| --- | --- | --- | --- |
| MAKE | MODEL | GENERATION | ENGIN |
| | | | |
| | | | |
| | | | |
| | | | |
| | | | |
REST OF WORLD (ROW) SUPPORT
IE tunes are designed and written on North American (NA) vehicles. Although IE does offer ROW purchases of software files, some ECUs available only in certain countries or markets may not be supported in our current file library. If you have access to read your ECU code, please contact us to verify compatibility before purchase.
INCREASED RPM
IE MK7 & 8V 1.8T Gen 3 performance calibrations continue to make power and torque above the factory rev limiter. To take advantage of the larger power band, factory rev limits have been raised to 7000RPM. On automatic equipped cars, our DSG Tune is required to unlock these higher RPM ranges. DSG Calibration will shift slightly before (6900RPM).
Product Videos
Custom Field
Product Reviews